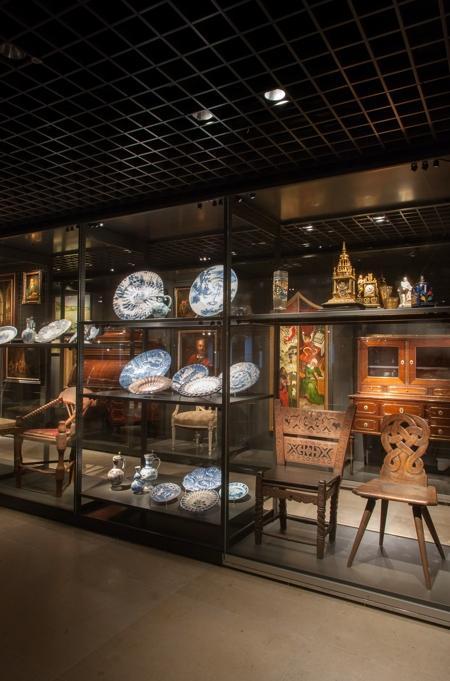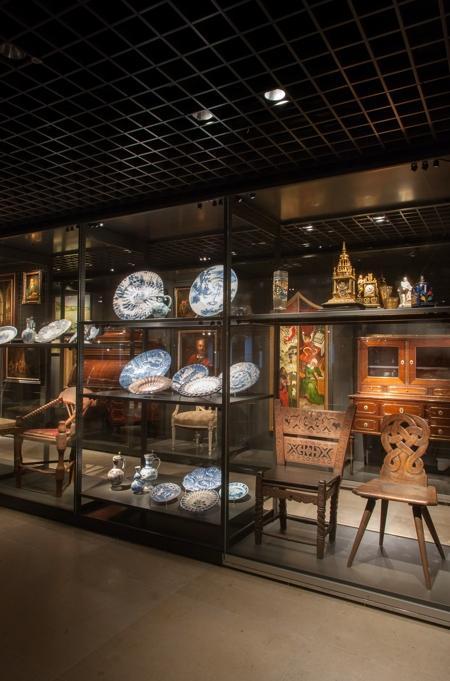 A significant private museum
The home of Frankfurt banker Julius Heyman (1863-1925)
Julius Heyman was a wealthy banker and collector. He created an extensive collection of art, furniture, paintings and sculptures in his home.
There were rooms in the styles of the Gothic period, Rhenish Renaissance and Louis XVI. The collection was transferred to the city in 1925 with the condition that his home be left unchanged and opened to the public as a museum.

The city closed the museum in 1938 – going against the wishes of this Jewish citizen – shared the collection amongst the city museums and offered them up for sale to the art trade. The presentation of objects that can be traced back to Heyman shows a "repository layout" in the Collector's Museum
–
the setup designed by the collector cannot be reconstructed due to the wilful scattering of the objects.

The diversity and quality of the collection can still be seen today from the available collection inventory. It includes a large collection of paintings from the mid-18th century, by Darmstadt court painter Johann Conrad Seekatz amongst others, as well as precious faiences, glass vessels and clocks from the 17th and 18th centuries. Julius Heyman (1863-1925) was an important collector for the Historisches Museum whose collection – which was only partially preserved – is on permanent display in the Collector's Museum. The donation of the collection to the museum by Heyman in 1925 is also thematised, as well as the fragmentation and sale of the collection during the Nazi period by the city of Frankfurt.