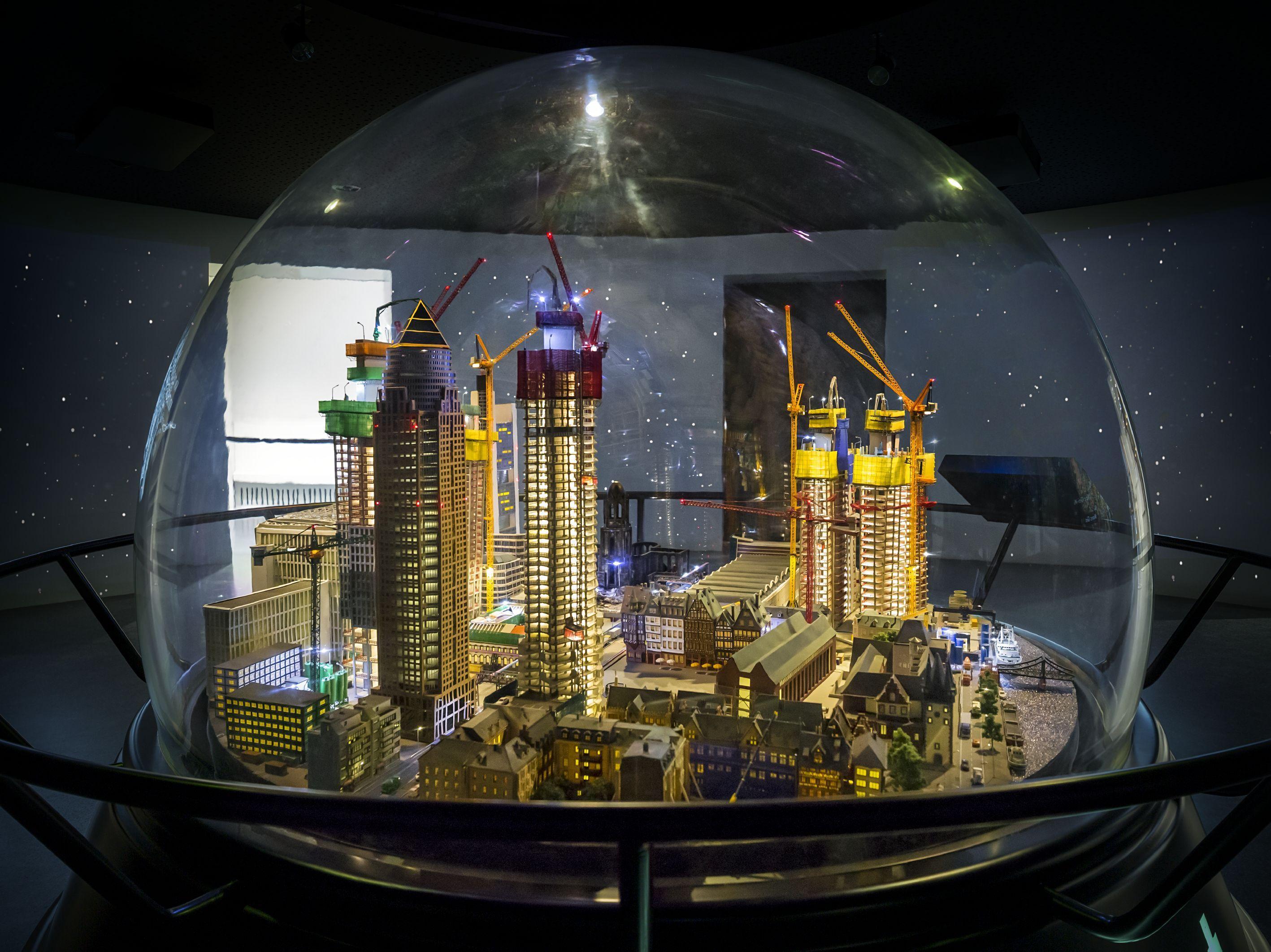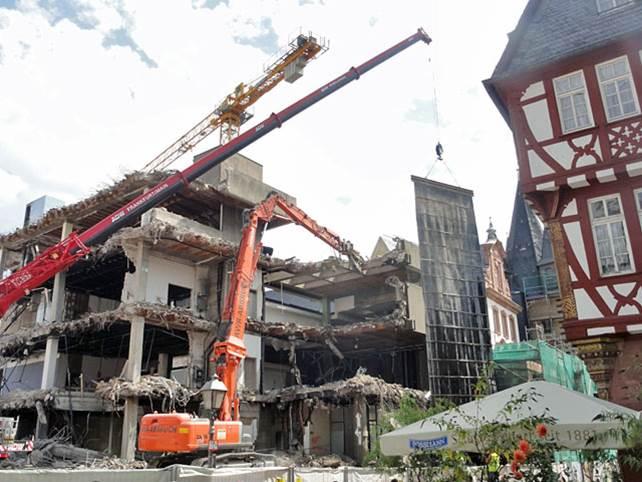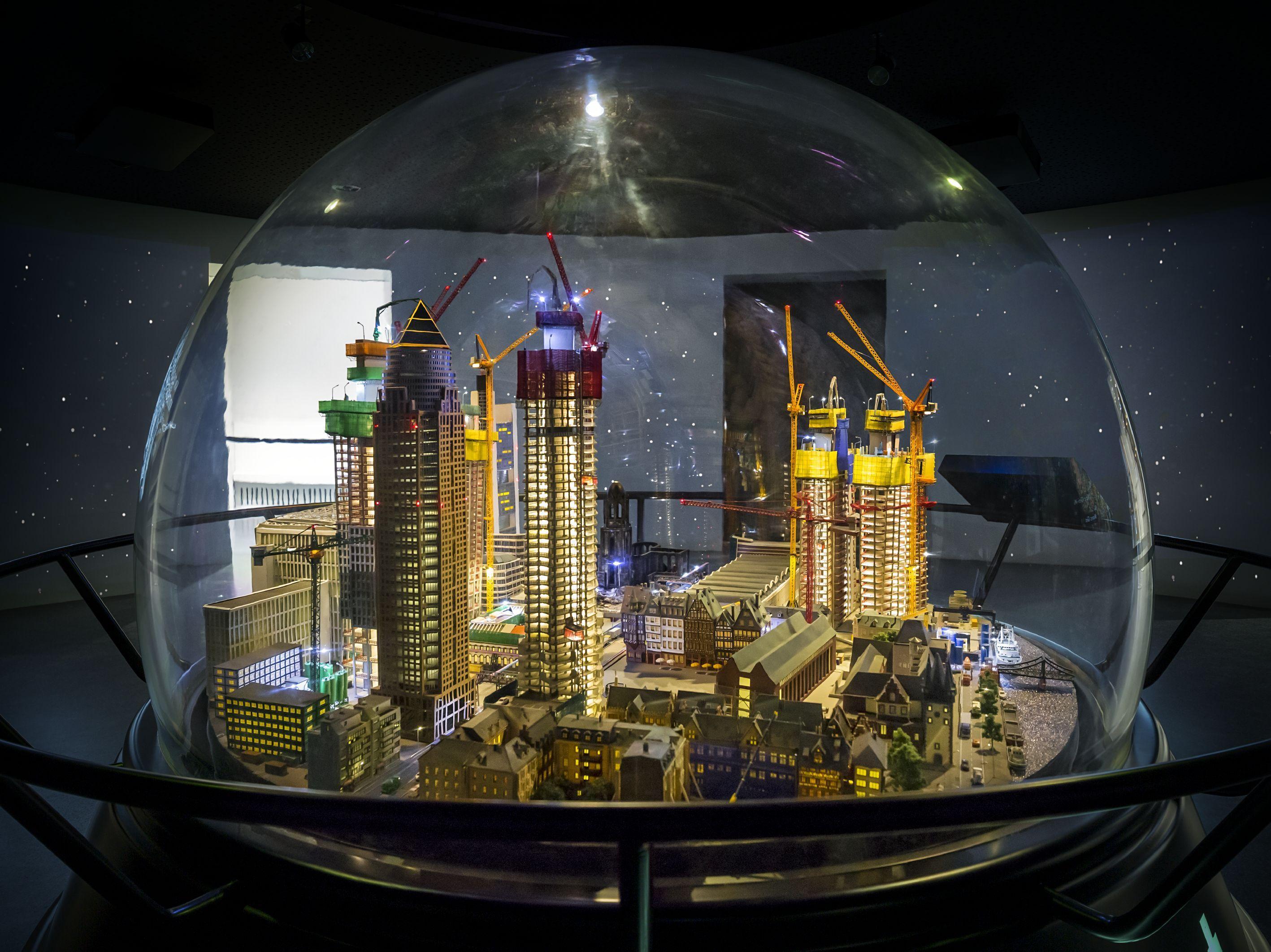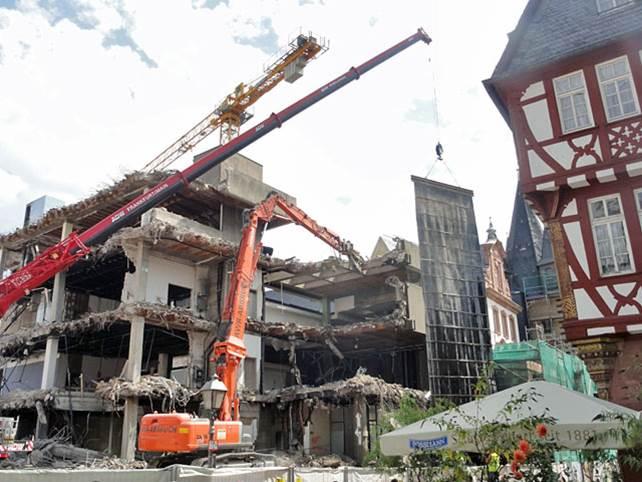 Frankfurt = the eternal building site?!
In no other German cityhas there been a construction activity comparable to that in Frankfurt since the destruction of the Second World War. Daniel Verkerk's model shows the city in perpetual restoration.
The cityscape of Frankfurt is characterised by constant modification: There are always several concurrent large-scale construction sites with towering cranes, both in the heart of the city and on the periphery. The cityscape is primarily characterised by cranes. Older buildings stand as islands in the urban space – only fragments from earlier eras have survived. Repeatedly, there are always large new construction projects to reconstruct historical buildings in Frnakfurt, such as the "new Old Town", which has developed around the cathedral.

The city offers extreme contrasts: large and small, old and new, decayed and polished. Cosy neighbourhood and tough cosmopolitan city stand right next to each other. An immense daily flux of commuters counteracts the impression of "cosiness". In Frankfurt, daily life takes place in a small space. In 1965, psychologist Alexander Mitscherlich described the "inhospitality of our cities" and had Frankfurt in mind.