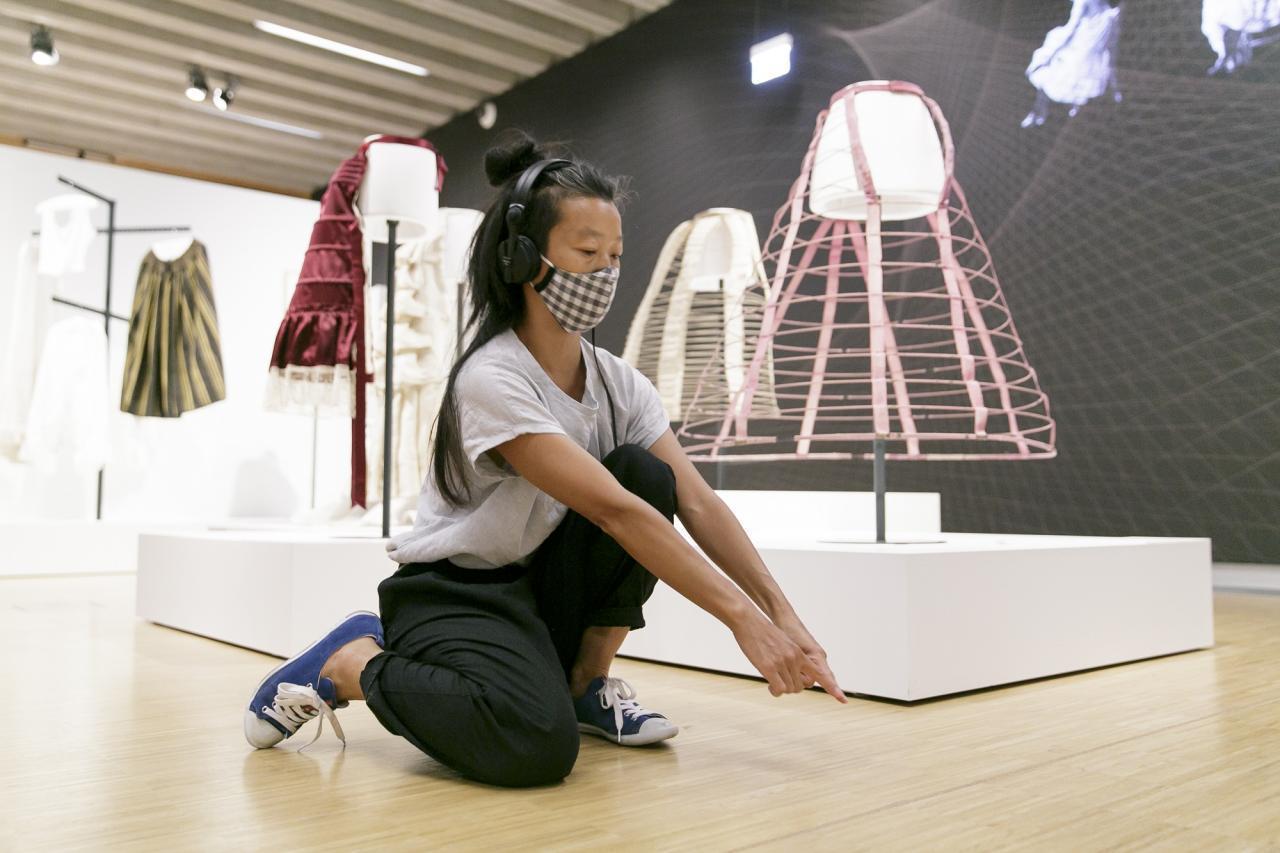 On the track of the Path of Folds
Audio Walk
Each time you cause a fold in your body you change your surroundings.
Have you ever noticed patterns, seams or folds in your clothing? Can you hear the rustling of textiles while you are moving? Nothing but your clothes is physically closer to your body.
With the Path of Folds, an audio walk in our special exhibition "Clothing in Motion – Women's Fashion since 1850" at the Historical Museum Frankfurt, visitors can sink in deeper into the dynamics of clothing.
Susanne Schmitt and Laurie Young will guide our guests through the exhibition and give choreographic instructions. The Path of Folds will lead you through unknown places within the exhibition. Your attention is drawn to your own clothing: How does the material feel? Which folds can be seen? You won't miss the dream of a dance night with a ball gown.
Since the Path of Folds is intense in movement visitors are requested to put their bags or backpacks into the free lockers. You can receive the Path on an audio guide from the museum or on your smartphone with your own earphones and download it with a QR code, either in German or English. It takes about 55 minutes.
Sound design: Cobi van Tonder and Patrick Petzold, produced by Patrick Petzold@studio 206.
Technical hint: the track can be paused but should not be stopped completely.