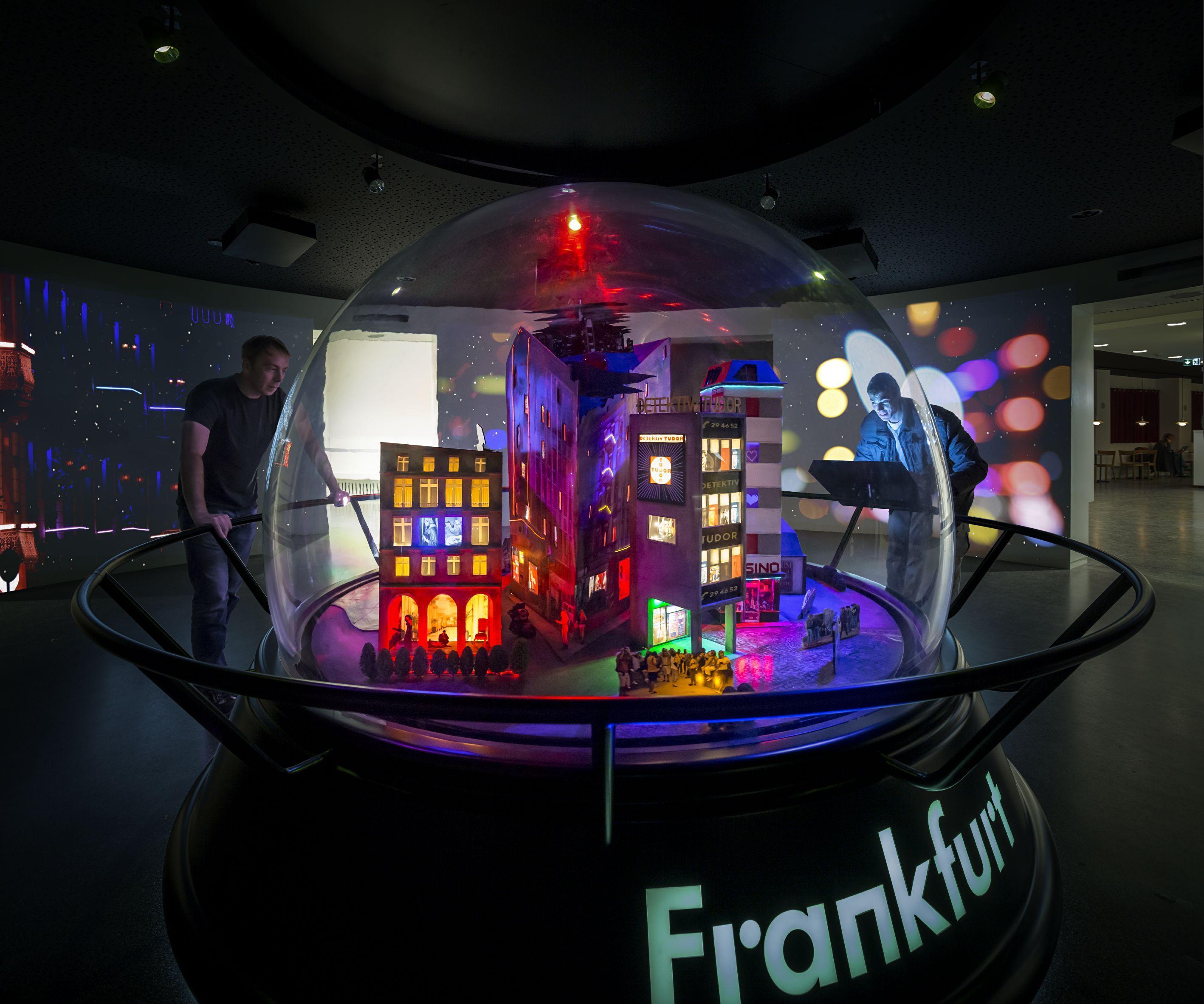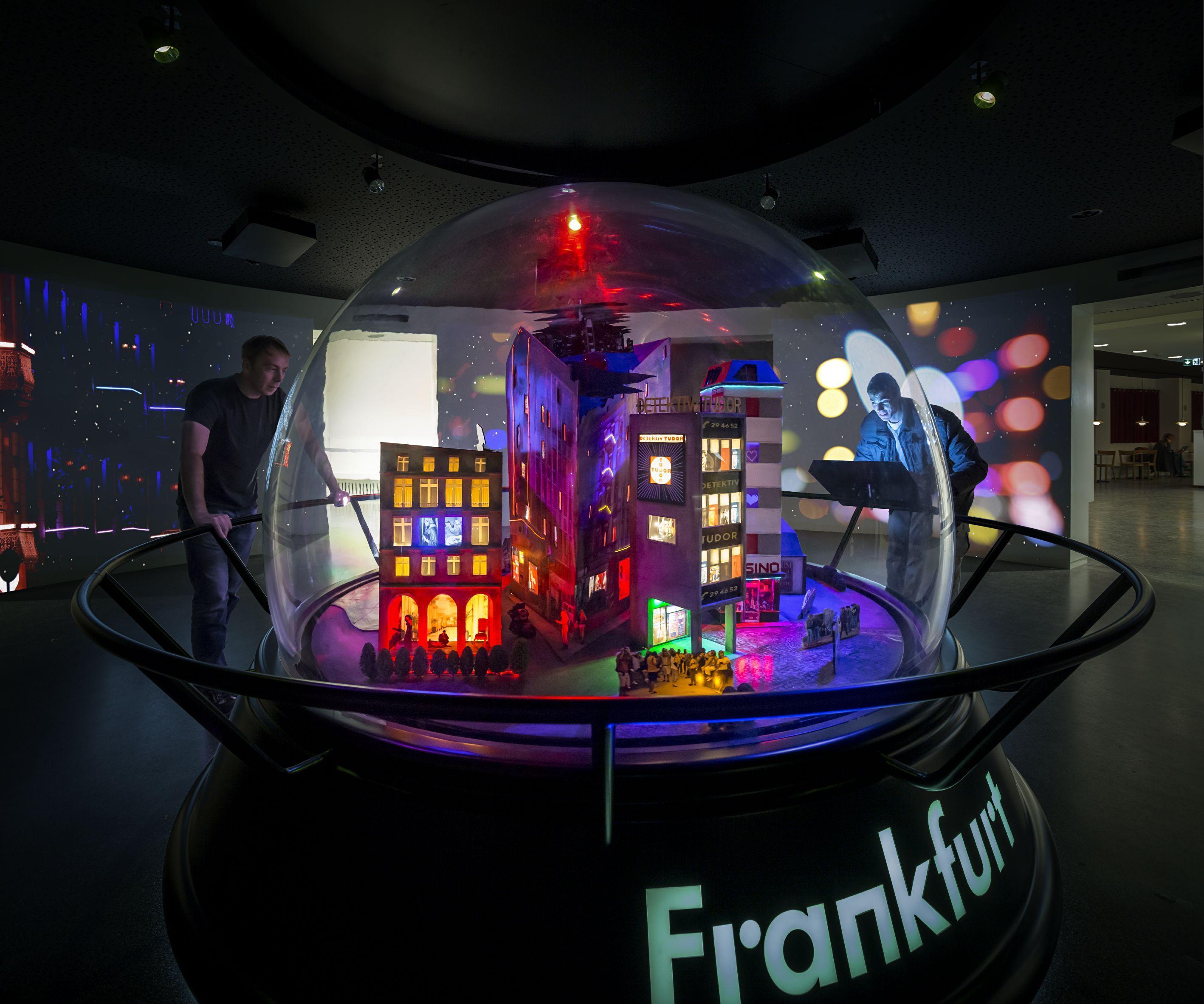 Frankfurt = The capital of crime?!
Almost every year, Frankfurt is at the top of nationwide crime statistics
.
Does Frankfurt deserve this image? US-American artist Tracey Snelling interprets the cliché of the criminal city. She questions what is meant by "criminal" and why Frankfurt has this image.
Many people associate Frankfurt with a cold, calculating and profithungry city with a notorious red-light district, tough drug scene and corrupt bankers. However, Frankfurt's top position in the crime statistics is mainly due to its status as an international hub: Between the central station and airport, there are far more people moving about in Frankfurt on a daily basis than actually live here. The crime statistics include everyone, including commuters and travellers. Fare evasion is one of the most frequent "crimes" committed in Frankfurt.

Frankfurt Airport is an international hub. Every year, 57 million passengers from all over the world arrive here with or without valid documents. And at times all sorts of illegal items are found in passengers' luggage: For example, smuggled money amounting to around 42 million euros is seized every year. The "most criminal" place in Frankfurt is therefore the airport and it is mainly due to the transit passengers that this is the case. Tax evasion, illegal bank and real estate transactions were long regarded as trivial offences, although these crimes are extremely damaging to the national economy – only in recent years a more focussed view was applied. The image of the criminal city, however, continues to be marked by prostitution and drug consumption – which actually do not present criminal offences, but are still publically criminalised and stigmatised.