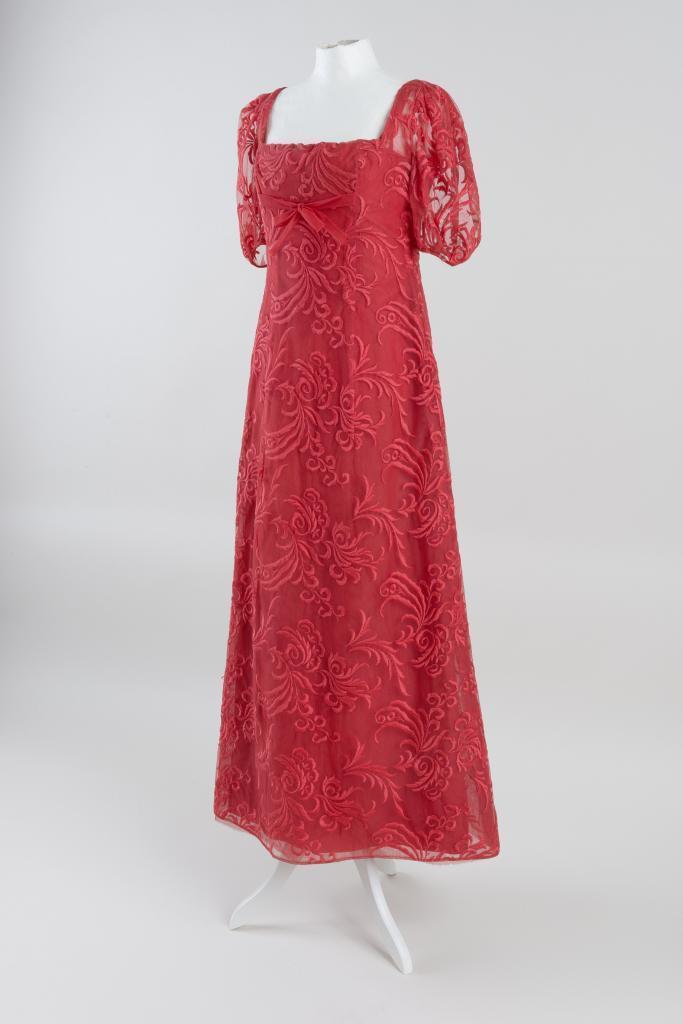 High Fashion in Lace - Frankfurt Designer Toni Schiesser
Prolonged till 15.9.2019
13th Collector
In 1931 the energetic dressmaker Toni Schiesser opened her own "Ladies' Fashion Atelier" in the Gallus district of Frankfurt, with just one seamstress. By the 1970s her business, now centrally located in the Friedensstrasse, had grown to 145 employees and become the largest, best-selling private fashion studio in Germany. Toni Schiesser achieved national and international notoriety for her imaginative designs, which integrated different varieties of lace in highly sophisticated ways.
She combined the most delicate crêpe de chine silk, chiffon and organza fabrics with finest embroidery and lace, especially from St. Gallen in Switzerland. Legendary were her spring and autumn fashion shows at the Villa Bonn and Frankfurter Hof, moderated by then popular German newscaster Claus Seibel.

Among the prominent customers of the Frankfurt born fashion designer were Princess Margaret of Hesse and Rhine, as well as equestrian athlete Liselott Linsenhoff and Olympic figure skater Marika Kilius. She also designed the entire wardrobe for international film and vocal star Caterina Valente, including her glamorous stage outfits.
The Historical Museum Frankfurt honors the the Grande Dame of Frankfurts Fashion with a studio exhibition in the 13th Collectors Room.